GG SPORTS
- Buy Page -

Product Page
Enter payment information
Settlement Complete
Your selection
The following products are selected.
Goods
Amount
Volume
GG SPORTS
$388
1

(object)

Shipping Fee
Free Shipping
Total amount
$388
Important

For customers planning to purchase insoles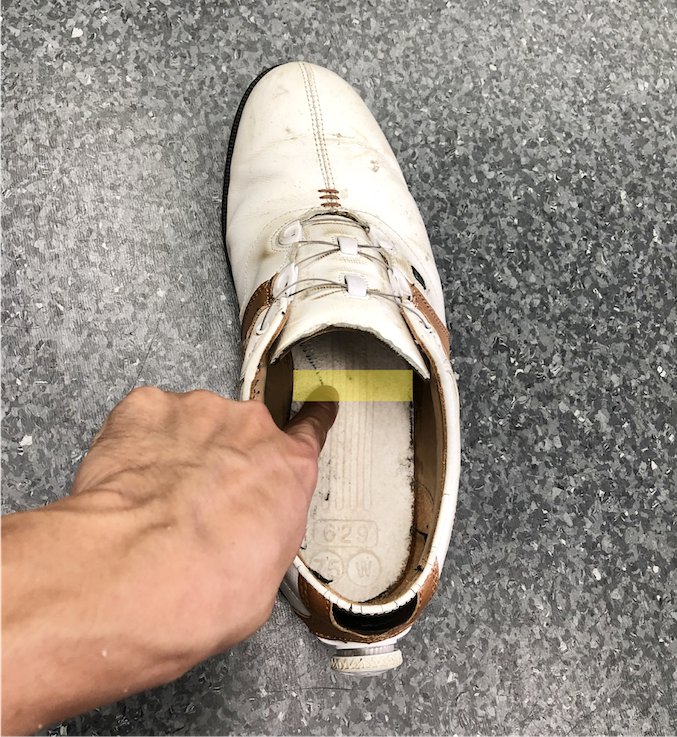 For users of "FootJoy" golf shoes, when the original insole is removed, there are models that have a bump (bulging part) on the inside sole in the yellow area indicated by the finger (see image).
Therefore, there is a possibility that only such models may cause discomfort in the arch area of the spiral turn insole.
If you are considering ordering a model with a bump on the insole, we recommend that you either accept this or order a different shoe.